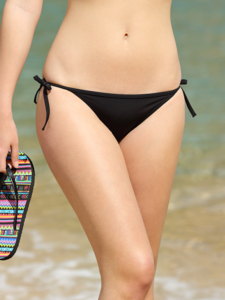 Pain-Free, Hair – Free
Affordable Laser Hair Removal
Imagine a life free of unwanted hair. No more waxing, shaving or plucking! Laser Hair Removal makes this dream a reality. Soraya Laser Skincare is offering pain free laser hair removal that can treat all skin types including Black and Asian skins.
We believe for the best results and experience for our clients. Read about Laser Hair Removal FAQ (Frequency Asked Questions). Below you can find list of our services, prices, clients' testimonials, and before / after photos.
Painless Laser Hair Removal services Price list for one session
Special Discounts for purchase of packages of 3 to 6 sessions, call for more details 416-970-7067. (Prices are subject to change without notice). Prices are based on Soprano®XLi laser machine hair removal
Small Areas
Under Arms $70
Bikini$35
Half Face $40
Chin $30
Upper Lip $30
Chin & Anterior Neck $35
Sideburns $30
Hands & Fingers $30
Linea $20
Medium Areas
Brazilian $80
Brazilian & Bikini $90
Full Face $70
Lower Legs $80
Upper Legs $80
Upper Back $60
Lower Arms $70
Full Arms $120
Full Back $80
Chest & Abdomen $80
Buttocks $30
Shoulders $30
Large Areas
Full Legs $140
Full Legs + Bikini $150
Full Legs + Brazilian + Bikini $180
Full Body (face, chest, & back not incl.) $250 & Up
Laser Hair Removal for Men
Chest & Back $250
Chest, Back & Shoulders $300
"Soraya is amazing at what she does, I was referred to her by a family member and she's so friendly and sweet, she answered all the questions I had and gave me a great deal. She makes my laser hair removal sessions as comfortable as they can be. Not only does she give you the best prices you'll ever find but she gives even more discounts to clients for facials! I always refer her to anyone who asks about laser hair removal and they've had only good things to say about her too, I couldn't be happier with my results!" Melika Haghighatjou, 06/29/2016

 "I recommend Sorri (Soraya Vaziri) from Viola Laser, she is in my opinion the best in her line of work and has years of profession to back it. I'll speak vaguely and say all client's will be more than happy with her work. Sorri has the best of both, with her highly skilled profession and most importantly her customer service is beyond what you would expect! Thank you for having me!" Daniel Pashai, 06/29/2016